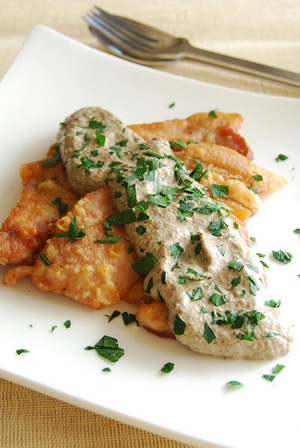 Versatility. The ability to adapt, to change, to evolve. To be resourceful enough, and flexible enough espresso cups set, to know when a set course may not be the best one, at least not for now, and the ability and chutzpah to roll with the punches and see alternate routes…some maybe even better than what you initially planned. The clouds hide some very lovely silver linings for those brave enough to persist through them.

Keep your eye out for those silver linings ! They are there for the taking for those who have eyes to see them. And let our ears not be too proud for alternatives Managed Security.

Let me never be too old or feel too all-knowing to shift my sails to suit the winds, even as I have my eye out to find currents of my own. Let me be brave enough to take that first leap, but wise enough to know when I shouldn't throw all my caution to the wind.

That is my wish for myself. For my daughter. And for us all.

Evolve. Unlike the dinosaurs. Because we all know what happened to them.

Ok, enough philosophizing for now and onto the more basic business of sustenance. Fried pork steak – as familiar and homely as it is divine and fortifying. And this humble mushroom sauce that is as versatile as even the loftiest of ideals.

Pork Steak with Creamy Mushroom Sauce

Olive oil for sautéing the mushrooms
3 cloves garlic, finely chopped
1 white onion, chopped
200 grams baby portobello mushrooms, sliced
200 grams fresh button mushrooms, sliced
1/4 cup fresh parsley leaves, loosely packed, plus more for garnish
250 ml cream
Sea salt and freshly cracked black pepper to taste
Optional: a couple of spoonfuls of water or stock, if needed
Canola oil for frying the pork steak
6 pieces pork steak or pork cutlet
1/4 cup flour
1/2 - 1 teaspoon sea salt, depending on taste
1/4 teaspoon freshly cracked black pepper

- Heat a wok or skillet over medium high heat. When the pan is hot add a couple of generous glugs of olive oil. Add the garlic and onions and sauté until the onions are soft and translucent.
- Add the mushrooms to the pan and toss until turned thoroughly in the oil and softened onions. Add salt and pepper and sauté until the mushrooms have softened, released their liquid Bordeaux, and the majority of the liquid has cooked off. Add the parsley and mix well. Add the cream and mix, continuing to cook for about 3-5 minutes more until the cream has taken on the tan mushroom color and been infused with its earthy aroma. Taste and adjust seasoning. Set aside to cool a bit.
- Once the mushroom mixture has cooled somewhat, place it in a blender or food processor and process until you reach your desired consistency for the sauce. I like my sauce thick and chunky. Thin with water or stock if needed. Set aside.
- Mix the flour, salt, and pepper on a plate. Dredge the pork steaks in the flour.
- Heat a skillet over medium high heat. Add enough canola oil to coat the bottom of the pan in a thin layer. When the oil is hot, place the flour-coated pork steak pieces in the oil (carefully!). Fry until golden brown Enterprise Endpoint Backup, then flip and do the same with the other side. Do not crowd the pan – fry the pork steaks in batches if necessary.
- Serve the pork steaks with the mushroom sauce and garnish with more chopped parsley if you'd like.

If you like a chunkier sauce, you can set aside some of the creamy mushrooms before placing the rest in the blender, and mix it back in after your sauce is to your liking. This is something that C prefers.

If you can find them, add some dried poricini or morels, which have been rehydrated in hot water, to your mushrooms for sautéing. They have a stronger flavor and will really add depth to your sauce. Save the liquid you've rehydrated them in and use it if you need to thin the sauce…or freeze it for a mushroom soup in your future.

As I mentioned, this mushroom sauce is the very picture of versatility. I love it with these breaded pork cutlets but they also make a good sauce for a steak or a burger. You can also toss this through pasta for an easy sauce or coax it into some softly scrambled eggs at the last moment. I imagine it will also do well tucked into a grilled cheese sandwich. It can also be used as a base for a quick mushroom soup high chair.